What Is Your Home Really Worth?
Get A Certified Home Appraisal!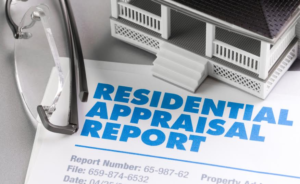 Unlike automated home appraisal services or free online house values, a true appraisal performed by a certified real estate appraiser with over 35 years of experience will provide you with the most accurate
market value for your home. The average price of a Full appraisal for a Single Family Home, Condo or Town Home is $400- $600 and typically take less than a week to complete.
It should be noted that fees for appraisals are aligned with the degree of complexity. Please request a price quote by using the Contact Page of this website. Turn times are also aligned with complexity but typically fall within 3-5 business days.
Appraisal Uses or Purposes:
Mortgage Lending

FSBO Listing/Pricing

PMI Removal

Estate/Probate Purposes

Investment and Rental Purposes

Assistance with Data Preparation for Property Tax Protests

Divorce Purposes

Pre-Listing Pricing

Insurance Concerns

Foreclosure/REO and Short Sales

Retrospective Values (Opinion of value as of a date in the past.)
Property Types include:
Single Family Residential
Condominiums
Manufactured Housing
New Construction
Vacant Land
Services Include:
Single Family Residential Form 1004 (Fannie Mae/Freddie Mac)

FHA Single Family Residential Form 1004

Manufactured Homes Form 1004C

Appraisal Completion and Update Form 1004D

Individual Condominium Unit Form 1073

Single Family Rental Schedule Form 1007

Single Family Residential Exterior Form 2055

One-Unit Residential Field Reviews Form 2000

Land Appraisals – Land Form
Exterior Measuring for Size and Layout – Property Sketch
Coverage Area includes:
Northeast Harris County.
AtascocitaCrosbyFall Creek AreaHumbleHuffmanKingwoodNortheast Houston (Summerwood, Lakeshore, etc.)Spring (East Portion)
How Are Homes Appraised?
Typically, residential appraisers use the Sales Comparison Approach to determine the current market value of your home. The Sales Comparison Approach involves collecting information on recently sold homes (ideally sales that have closed within the past 90 days) that are similar to the house that is being appraised. Pending sales and active listings are typically included to reflect "up to the minute" market conditions. (For recently constructed homes 0-1 years) the Cost Approach is also utilized – See Below.)
Homes that are the most similar to the Subject property in terms of location, view (Lake, Golf Course,Etc.), site size, livable area (heated and cooled space), room count, age, condition, upgrades and amenities (pool, guest quarters, garages, barns and utility buildings) are chosen. These recently closed comparable sales are obtained by researching the MLS, also known as the Multiple Listing Service (this is the Realtors system used to list and sell real estate) and Tax Records. Current property sales, pending sales and/or listings that are the most similar to the subject are utilized in the appraisal.
Positive and negative adjustments are then made to the comparables for differences between them and the Subject (for the site, location, age, condition, upgrades, living area size, and amenities, etc). The adjusted values of the comparables are then reconciled to determine the estimated value of the property being appraised.
Properties that are used for investment purposes typically include the Income Approach to value with a Rental Analysis and Operating Income Statement. As indicated above, new home appraisals typically include the Cost Approach to value – which is reflective of typical building costs. A site valuation is also included in each of the different types of reports.
The Sales Comparison Approach is typically the only approach used in valuing Land (unless the property is income producing). Comparable vacant land sales, pending sales and listings, are utilized, adjusted for differences and reconciled to the subject.