Necessity is truly the Mother of Invention!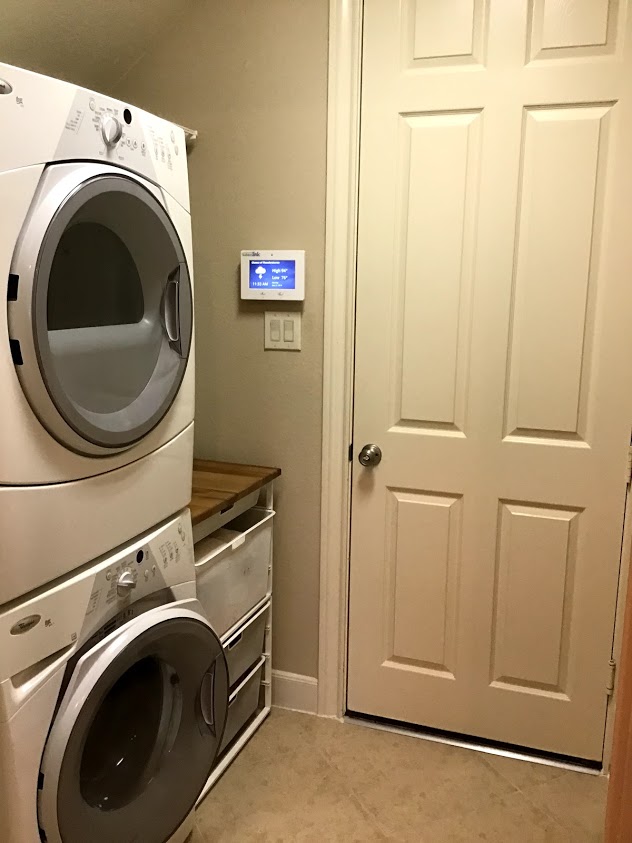 This tiny utility room appeared even smaller with both the garage entry door and the kitchen access door opening into the tight space. Our Staging Designer, Pat K found the perfect remedy. A Barn Door – which was installed on the inside of the utility room – eliminated the need for door swing space. There was ample room for the door to slide next to the stack on washer and dryer. Pat was even able to use the original kitchen access door which was trimmed to fit.
Not only is this application practical, but it is attractive and gives a unique look to the kitchen and utility room.
Our thanks to Forest Cove Handyman – Dave for the excellent workmanship.